We've just announced the SELinux Developer Summit for 2008, which will be held in Ottawa (as an OLS mini-summit) on July 22nd. A CfP will be issued early next week, where we'll be looking for people to submit talks and panel topics.
In previous years, the project has had the SELinux Symposium, generously run by Tresys, with an invite-only developer summit tacked onto the end.
The new Developer Summit is intended to track with the evolution of SELinux as a wider community project, and we are very pleased to be able to hold an open event this year in conjunction with OLS.
All developers and folk with a strong technical interest in SELinux and related Flask/TE projects are encouraged to attend. Note that attendees need to also be registered for OLS.
There'll be more information on the CfP and schedule soon — this is something of a heads up for those planning travel and who may be wish to start thinking about presentation and discussion topics.
The organizing team is as follows:
Serge Hallyn (IBM)
Paul Moore (HP)
James Morris (Red Hat)
Chad Sellers (Tresys)
Stephen Smalley (NSA)
For more details on the event, including contact details for the team refer to the SELinux Developer Summit page.
So, there'll be quite a lot of SELinux content at OLS, some of which I've previously mentioned. To summarize, in addition to the Developer Summit, there'll be:
Talks:
A tutorial:
A BoF session: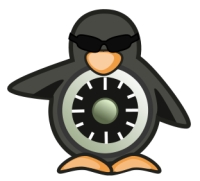 So, if you're involved with SELinux or otherwise interested in it, I'd suggest flying, driving, walking or swimming (I'm pretty sure this is possible) to Ottawa this July.